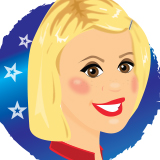 Debbie Dunn has nearly 20 years of experience in licensing & merchandising, marketing, brand management promotions and business development for many high profile consumer goods, entertainment and sports brands.
    As Managing Director for The Brand Guild (a boutique marketing, promotions and licensing & merchandising agency), Debbie has various business development and marketing roles with several clients including SD Entertainment (a leading children's animation company), Studio Movie Grill (the largest theater exhibitor in TX), GennComm (a premier public relations, branding and connections agency specializing in licensing and toys) and more.
    Previously, at Cinedigm (a digital theatrical distribution company), Debbie designed, sold and managed theatrical promotional programs with more than a dozen top-tier children's entertainment and regional exhibition partners under the Kidtoon Films label.
    Additionally, Debbie has served in management and retail sales roles for DIC/Cookie Jar (a children's animation company), JAKKS Pacific, Inc. (the 3rd largest public toy co. in the U.S.), The Beverly Hills Teddy Bear Company, (a boutique import plush manufacturer), Brand Sense Partners (licensing agency for Dodge and Vespa), Universal Studios, and Saban, where she created marketing programs for the multi-billion-dollar global children's brand Power Rangers.
     Debbie holds a Master of Business Administration degree from The University of Phoenix, and a Bachelor of Arts degree in Communications from California State University at Fullerton.